SUPER Acrylic Base Paint is our top-of-the-line product that offers incredible corrosion and UV life resistance up to 500 hrs. Once sprayed it gives an even and flexible film formation with film thickness ranging from 15-20 microns. It can also be made toluene-free, lead and heavy metals free. On special request, we can manufacture products as per ROHS norms and requirements. Achieving a fantastic gloss with up to 90+ gloss levels is the USP of this product.
All metal as well as other painted surfaces where touch up is required.
High Performance in 1K System
Made and processed in our own Research & Development Lab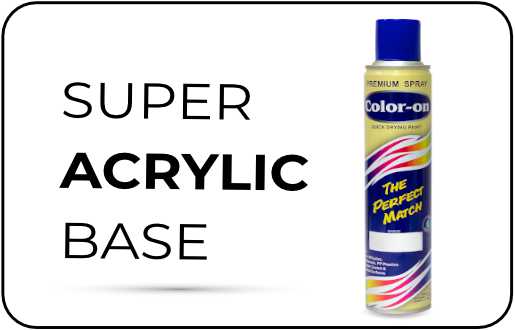 Available in pack size of 300 gms. (equivalent to 440 ml) and 120 gms. (equivalent to 180 ml).