Anti Corrossive Clear Lacquer
Anti corrosive spray is based upon premium quality thermoplastic acrylic resin with Anti Corrosive additives which provide excellent weather resistant film. The important feature of this product is to give a high gloss clear film. Other features being high coverage, fast drying, good levelling, better flexibility and good adhesion.
Wherever film protection for corrosion is required.
Available in High Gloss Clear finish.
Made and processed in our own Research & Development Lab
Product supremacy is an outcome of our proven 32 years experience within the industry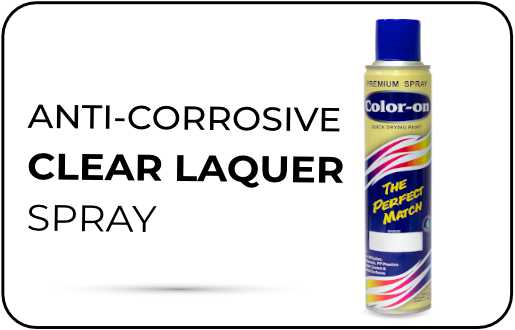 Available in pack size of 300 gms. (equivalent to 440 ml) and 120 gms. (equivalent to 180 ml).