Electro Passivation Spray
Passivation is a specific kind of treatment on electrogalvanized surfaces to prevent oxidation of the substrate. These sprays serve the purpose of enhancing corrosion resistance thus increasing the electrogalvanized life of the metal substrate and giving a rainbow type film. Available in golden-yellow, light blue and clear shades.
Electrogalvanized surfaces
Cover black spots, white water marks, flux affected welded areas.
Made and processaMaintains very well the metal's performance integrityed in our own Research & Development Lab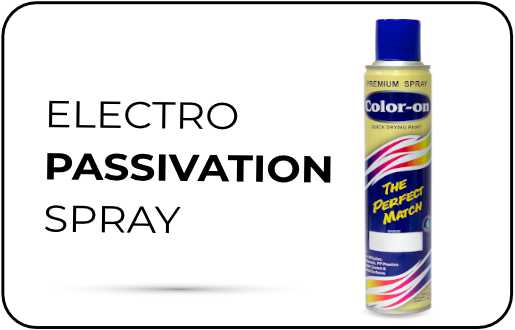 Available in pack size of 300 gms. (equivalent to 440 ml) and 120 gms. (equivalent to 180 ml).