Spray Paints for Polypropylenes & ABS Plastics
Spray paint for polypropylene (PP), which is a thermoplastic polymer, is manufactured by Com-Paint. You can easily apply it over PP and ABS with appropriate surface preparation.
PP surfaces such as Car Dashboard, Door Trims etc.
ABS surfaces such as Electric Bikes and Electric rickshaw parts
Nylon surfaces
Speciality Spraying Mechanism
Made and processed in our own Research & Development Lab
Product supremacy is an out come of our proven 33 years experience within the indus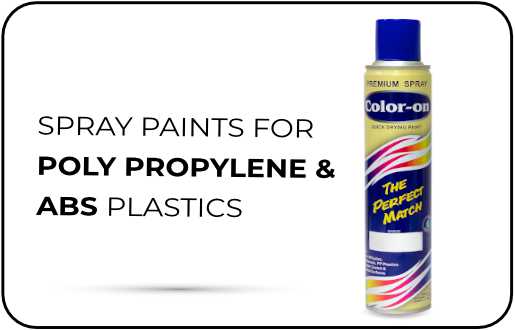 Available in pack size of 300 gms. (equivalent to 440 ml) and 120 gms. (equivalent to 180 ml).